For 2011, Daniel Aeberli of  Shaffer-Motorsports purchased a class 10 car built by Full Potential motorsports in Lake Elsinore for Pacific States engineering.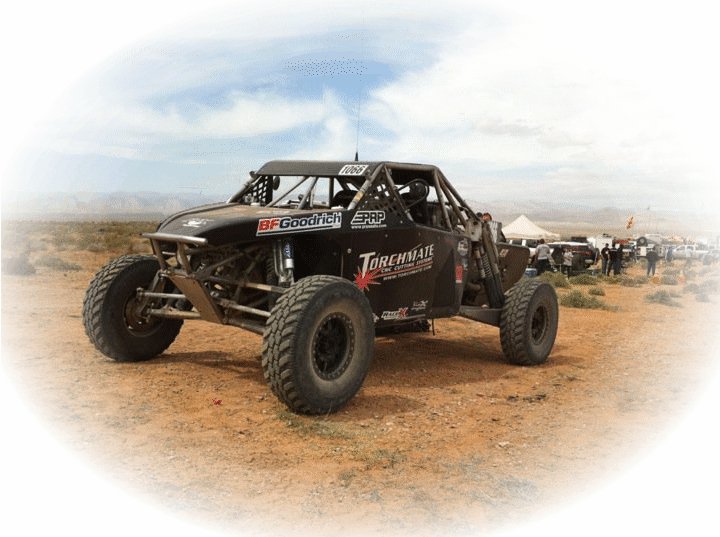 A build thread can be found at race-dezert.com
Chassis
The chassis meets SCORES' class 4 and BITD Class 10 chassis. The chassis is fully tig welded 1.75″ x 0.95″ tubing and has 120″ wheelbase and 86″ trackwidth with 19″ front and rear travel.
Engine
The engine found in our car is a direct injected 2.4 L. It uses technology based on GM's other four-cylinder direct injection applications, but with unique features designed for its specific application. This includes an 11.4:1 compression ratio that helps build power, slightly dished pistons that increase combustion efficiency and injectors with an application-specific flow rate. In production vehicles it achieves up to
182 hp (136 kW) @ 6700 rpm and 172 lb·ft (233 N·m) @ 4900 rpm.
SPECIFICATIONS :
Chassis: Full Potential Motorsports
Weight: 2700lbs
Wheel Base: 120″
Track Width: 87″
Front Suspension: Double A-arm, 20″ Travel
Front Shocks: Fox 2.5 Bypass, 2.0 Coilover
Rear Suspension: IRS Trailing arm, 20″ Travel
Rear Shocks: Fox 3.0 Bypass, 2.0 Coilover
Engine: 197hp GM Ecotec 2.4 DOHC VVT I4, tuned by Turnkey
Transaxle:Weddle HV-1, 4 speed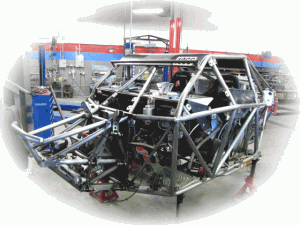 Fuel Cell: Custom 30 Gallons
Ignition:Delphi MEFI ECU.
Tires: 33″ BFGoodrich Baja TA
Wheels: METHOD Race Wheels
Wiring: Custom
Seats: Cobra
Brakes: Pro-Am
Communication: PCI / Icom
Navigation: Dual Lowrance
Storage: PRP bags
Steering: Fortin Steering Rack
Axles: Pro-Am
Lights: 1 permanent and 5 removable Vision X HIDs
For 2012, Shaffer-Motorsports added a new pre-runner, designed and built by Jimmy Weitzel Motorsport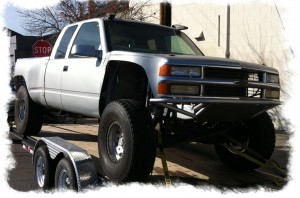 The design is based on Mike Smith's Red Chevy Herbst style prerunner.
SPECIFICATIONS :
Chassis: 1 3/4 dom-ms and cm chassis and cage.
Rear Suspension: Chromoly beams and trailing arms and TCS sway bar,
Rear axle: CM fab 9 inch CNC floater
Front Suspension: Ford twin I-beam
Engine: 408 sb Chevy, Edelbrock alum heads, intake, comp hyd roller cam, msd Ignition.
Transmision: TH400 by wood with dual fluidyne trans coolers
Brakes: CNC discs ft on CNC hubs and CNC discs rear.
Wheels and Tires: ultra beadlocks with BF Goodrich 37″ projects
GPS: 10.4 lowrance gps